Community comes together to grow, learn, and share healthy food offerings with family, friends, and those in need.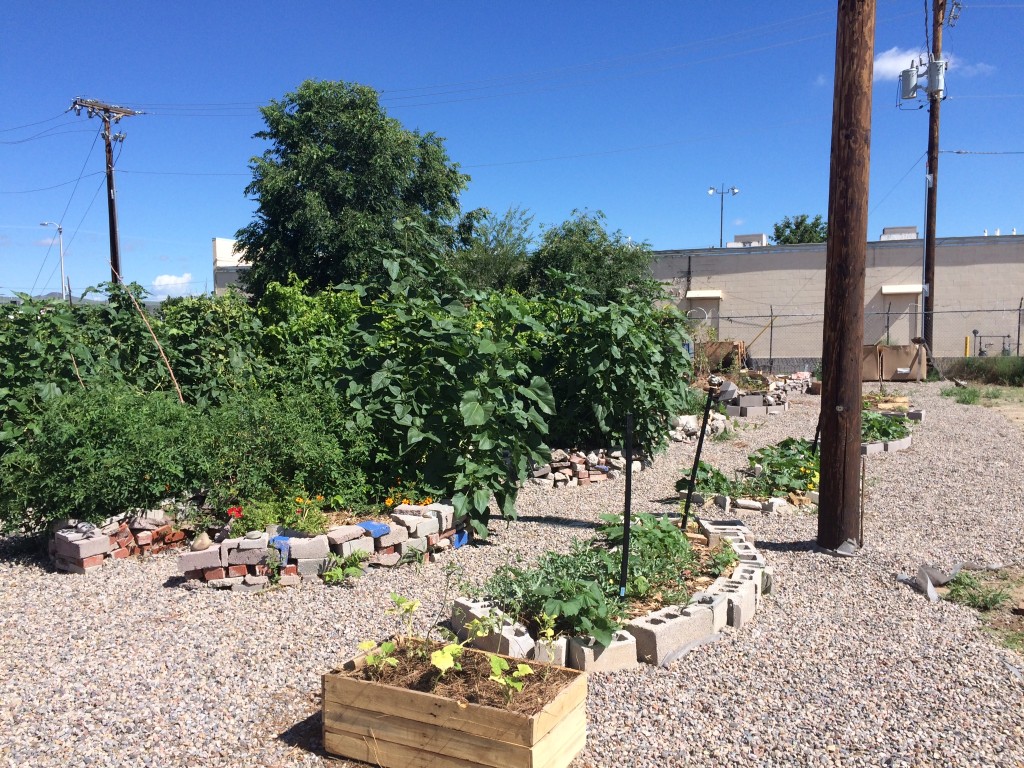 The Rio Grande Food Project Community Garden is about education and hunger relief (located at 600 Coors NW 87121 adjacent to the Rio Grande Presbyterian Church). Each spring a new season begins. Soil is turned and hosed down. Plants are donated and planted. Soil is provided by our own composting system in the garden. Water is pumped from our rain harvesting system. Plots are available for families within the neighborhood and other Albuquerque environs. Those responsible for plots must plant, weed and harvest their crop. Surplus crops are given to the Rio Grande Food Project. For more information, contact us at (505) 831-3778.
Rio Grande Food Project benefits from Seed 2 Need, a farm for hunger relief!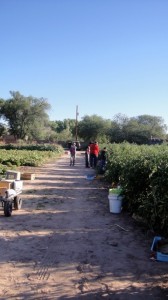 Seed 2 Need is a non-profit collaborative endeavor. Groups involved in the project include Corrales property owners and Sandoval County Master Gardeners, as well as local volunteer groups. Corrales property owners volunteer their land, electricity and irrigation water. Sandoval County Master Gardeners provide an irrigation system, seeds, and plants and then wedding and harvesting the garden. Their garden responsibilities include weeding and harvesting the garden. Seed 2 Need harvested abundant crops of tomatoes, green beans, cucumbers, squash, bell peppers, eggplant, chile, carrots, onions, melons, swiss chard, and bok choy. Local food pantries reap the benefits of the bountiful harvest, including the Rio Grande Food Project. We greatly appreciate this wonderful partnership!